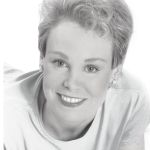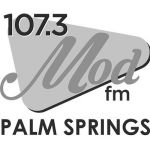 Aliece Pickett, Film Society founder, will join broadcast legend and Grammy award winner Don Wardell on 107.3 MOD FM radio to discuss the cinematic life of screwball comedy icon Cary Grant. Mar 13, 2023, 2:00 pm.
Hoping to update his chapter on modern slang, encyclopedia writer Professor Bertram Potts (Gary Cooper) ventures into a chic nightclub. Inside, he meets the snarky burlesque performer "Sugarpuss" O'Shea (Barbara Stanwyck). Fascinated by her command of popular jargon, Potts invites her to stay with him. But, unknown to Potts, she is the fiancée of a mobster (Dana Andrews) and wanted by the police. In the ensuing mayhem, Potts must stay on his toes or be swallowed up by bigger fish.
Fifth Avenue socialite Irene Bullock (Carole Lombard) needs a "forgotten man" to win a scavenger hunt, and no one fits that description more than Godfrey Park (William Powell), who resides in a dump by the East River. Irene hires Godfrey as a servant for her riotously unhinged family, to the chagrin of her spoiled sister, Cornelia (Gail Patrick), who tries her best to get Godfrey fired. As Irene falls for her new butler, Godfrey turns the tables and teaches the frivolous Bullocks a lesson or two.
When hard-charging New York newspaper editor Walter Burns (Cary Grant) discovers that his ex-wife, investigative reporter Hildy Johnson (Rosalind Russell), has gotten engaged to milquetoast insurance agent Bruce Baldwin (Ralph Bellamy), he unsuccessfully tries to lure her away from tame domestic life with a story about the impending execution of convicted murderer Earl Williams. But when Hildy discovers Williams may be innocent, her reporter instincts take over.
A courtroom rivalry finds its way into the household when prosecuting lawyer Adam Bonner (Spencer Tracy) faces off against his wife, Amanda (Katharine Hepburn), who happens to be a defense attorney. Working on opposite sides of a lawsuit where a woman (Judy Holliday) has shot her cheating husband (Tom Ewell), Adam and Amanda are both determined to win the case, and their home becomes the setting for comical showdowns, with neither spouse willing to relent.
When a major newspaper accuses wealthy socialite Connie Allenbury (Myrna Loy) of being a home-wrecker, and she files a multi-million-dollar libel lawsuit, the publication's frazzled head editor, Warren Haggerty (Spencer Tracy), must find a way to turn the tables on her. Soon Haggerty's harried fiancée, Gladys Benton (Jean Harlow), and his dashing friend Bill Chandler (William Powell) are in on a scheme that aims to discredit Connie, with amusing and unexpected results.
It's no accident when wealthy Charles (Henry Fonda) falls for Jean (Barbara Stanwyck). Jean is a con artist with her sights set on Charles' fortune. Matters complicate when Jean starts falling for her mark. When Charles suspects Jean is a gold digger, he dumps her. Jean, fixated on revenge and still pining for the millionaire, devises a plan to get back in Charles' life. With love and payback on her mind, she re-introduces herself to Charles, this time as an aristocrat named Lady Eve Sidwich.
This classic romantic comedy focuses on Tracy Lord (Katharine Hepburn), a Philadelphia socialite who has split from her husband, C.K. Dexter Haven (Cary Grant), due both to his drinking and to her overly demanding nature. As Tracy prepares to wed the wealthy George Kittredge (John Howard), she crosses paths with both Dexter and prying reporter Macaulay Connor (James Stewart). Unclear about her feelings for all three men, Tracy must decide whom she truly loves.
After a four-year absence, one-time detective Nick Charles (William Powell) returns to New York with his new wife, wealthy heiress Nora (Myrna Loy). After reconnecting with his old cronies, Nick is approached by Dorothy Wynant (Maureen O'Sullivan) whose inventor father Clyde Wynant is suspected of murdering her father's mistress (his former secretary). Nick isn't all that keen on resuming his former profession, but egged-on by wife Nora, who thinks this all very exciting, he agrees to help.
Screwball sparks fly when Cary Grant and Katharine Hepburn let loose in one of the fastest and funniest films ever made—a high-wire act of invention that took American screen comedy to new heights of absurdity. Hoping to procure a million-dollar endowment from a wealthy society matron for his museum, a hapless paleontologist (Grant) finds himself entangled with a dizzy heiress (Hepburn) as the manic misadventures pile up—a missing dinosaur bone, a leopard on the loose, and plenty of gender-bending mayhem among them.
Bringing Up Baby's sophisticated dialogue, spontaneous performances, and giddy innuendo come together in a whirlwind of comic chaos captured with lightning-in-a-bottle brio by director Howard Hawks.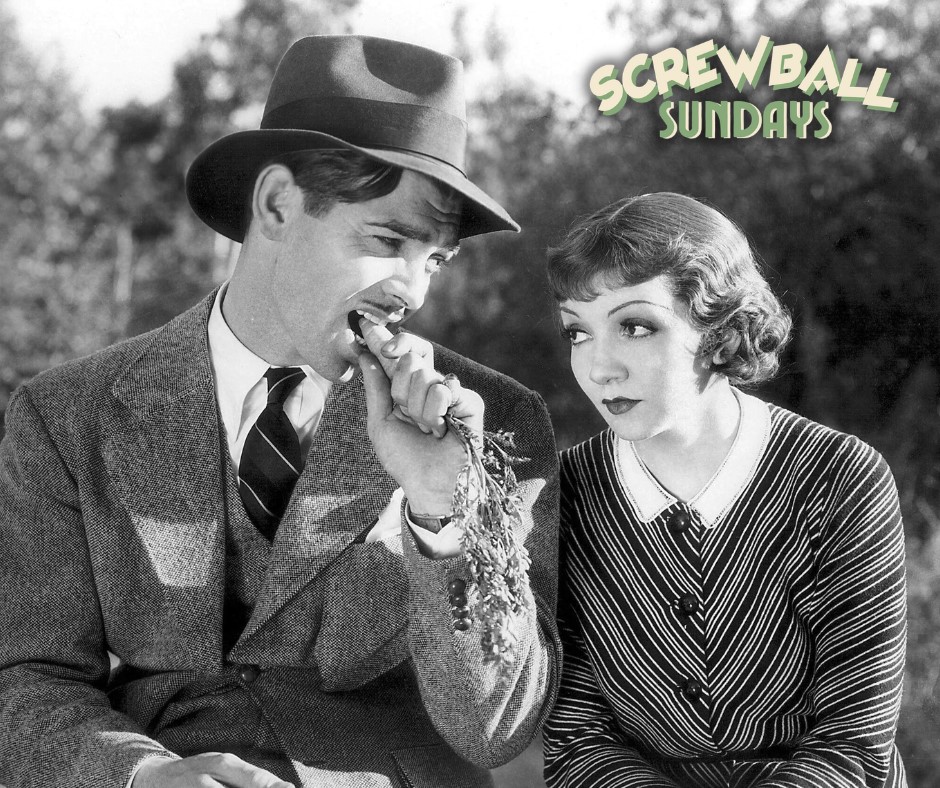 In Frank Capra's acclaimed romantic comedy, spoiled heiress Ellie Andrews (Claudette Colbert) impetuously marries the scheming King Westley, leading her tycoon father (Walter Connolly) to spirit her away on his yacht. After jumping ship, Ellie falls in with cynical newspaper reporter Peter Warne (Clark Gable), who offers to help her reunite with her new husband in exchange for an exclusive story. But during their travels, the reporter finds himself falling for the feisty young heiress.
The first film to accomplish the very rare feat of sweeping all five major Oscar categories (Best Picture, Best Actor, Best Actress, Best Director, and Best Screenplay), It Happened One Night is among the most gracefully constructed and edited films of the early sound era, packed with clever situations and gags that have entered the Hollywood comedy pantheon and featuring two actors at the top of their game, sparking with a chemistry that has never been bettered.
The Film Society of Screwball Comedy presents a film series of ten classic screwball comedies at the Historic Camelot Theatre, Palm Springs, CA.
Join us for a hilarious journey through the greatest screwball comedies of Hollywood's golden age. From the witty banter of the 1930s to the madcap antics of the 1940s, Screwball Sundays will showcase some of the most beloved comedies of all time.